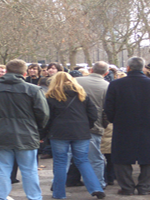 population
England has a population of about 50,76 million people and makes up 84 per cent of the total population of the United Kingdom.
Great Britain: England, Scotland and Wales
UK: Great Britain and Northern Ireland
Like many other countries, England has an ageing population and continues to rise. It is projected to increase by 8 per cent by 2016. Compared with other countries, England is heavily populated.